Online Content
The Iron Yard
As Assistant Campus Director at The Iron Yard, I contributed to both the local Atlanta campus blog and the Stories blog, a repository of posts highlighting the experience of learning to code through on of our three-month cohorts.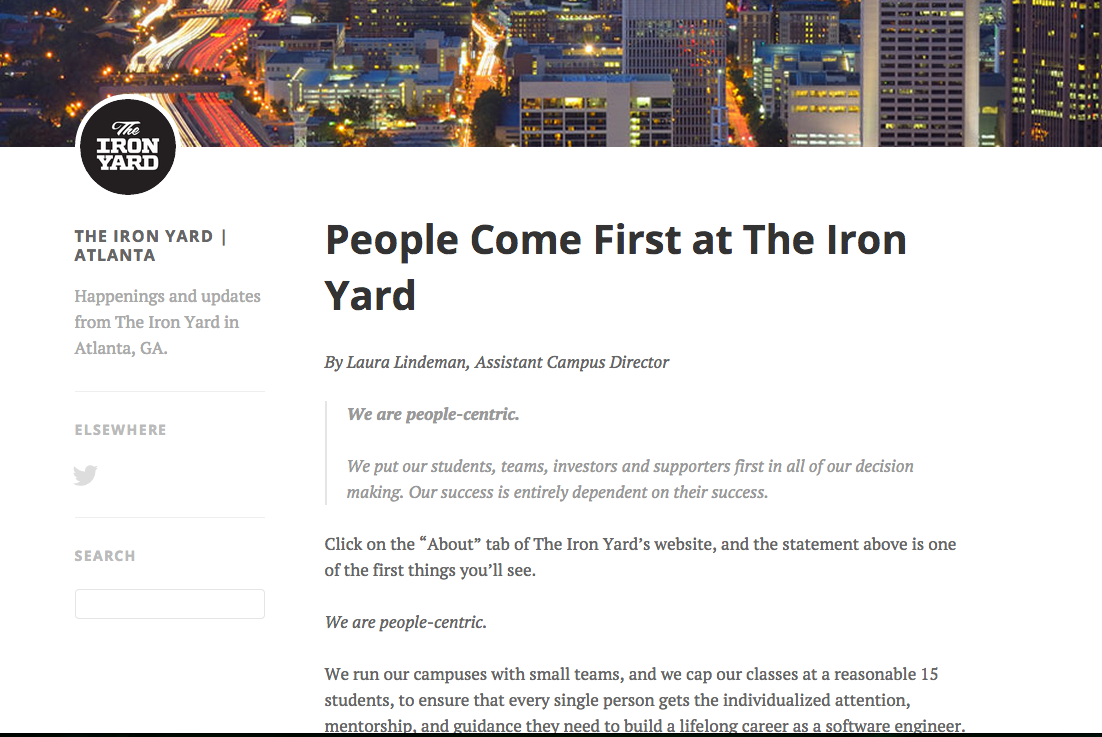 ChasityCooper.com
I contributed to Chasity Cooper's blog with a post about overcoming the weekday lunchtime slump.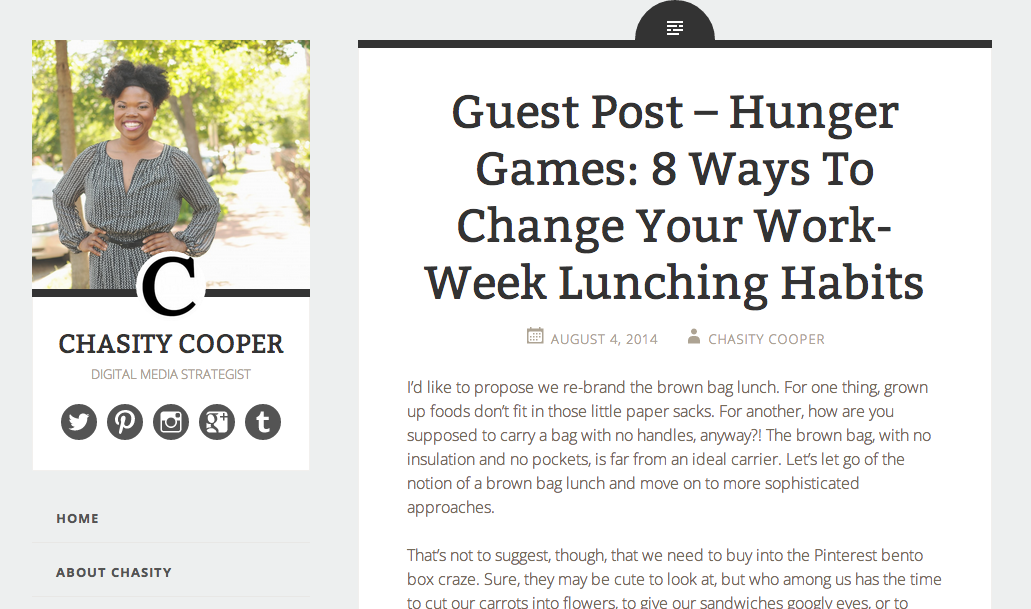 Hypepotamus
I wrote posts highlighting Atlanta tech startups and entrepeneurs for Hypepotamus, a Midtown-based open source business development engine. My work appears on Hypepotamus.com and is syndicated on the AJC's Tech Biz blog.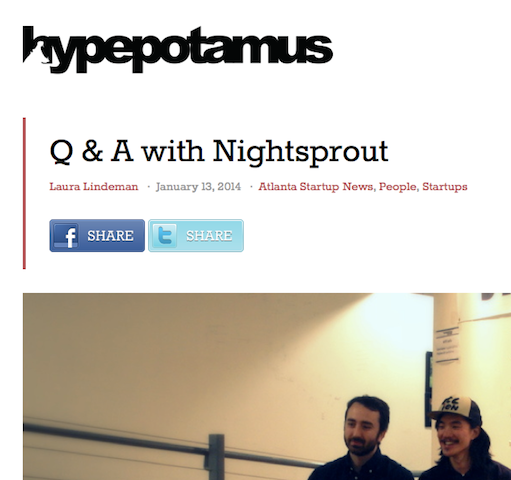 Curbed Atlanta
As a contributor to Curbed Atlanta, I wrote articles about events and topics relevant to intown living.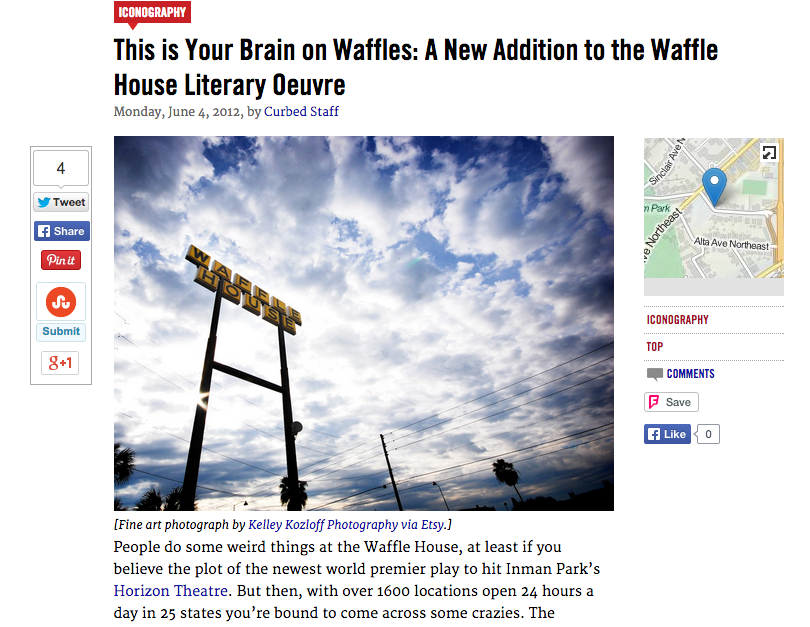 MoneySavingMom.com
I've had two guest posts featured on MoneySavingMom.com, a personal finance blog averaging over four million pageviews and over a million unique visitors each month.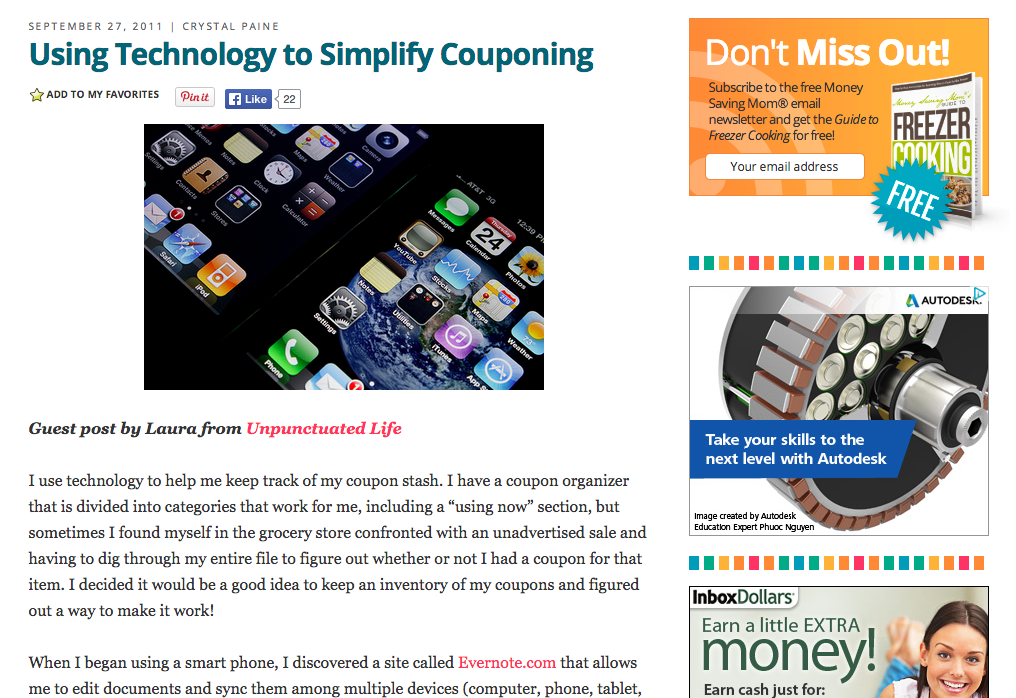 Tools
Trello
Basecamp
Nutshell
Wordpress
Tumblr
Markdown
Tweetdeck
bit.ly
GitHub for Mac
TextMate
Google Analytics